Elegant Wood Look Tile in Billings, MT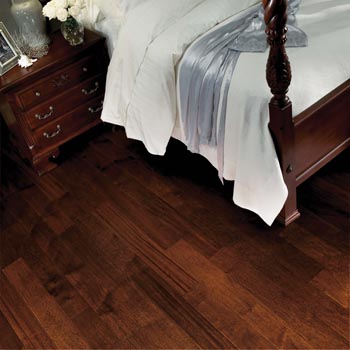 Update the look and feel of your home with beautiful and elegant wood look tile in Billings, MT. At The Floor Trader of Billings, we offer this flooring for home and business owners who want to add the aesthetics of hardwood while retaining the low maintenance upkeep of tile.
Unlike natural hardwoods which can warp or buckle when exposed to moisture, you can install water-resistant wood-like tiles in your bathroom or kitchen. When you spill on this flooring, all you have to do it dry it up, and your tile will be as good as new. This makes it a great way to add the timeless look of wood throughout your home.
Offering a Wide Variety of Designs
No matter what design aesthetic you are trying to achieve, our store has the right solution for you. While hardwood offers a timeless, beautiful design to any room, there are certainly rooms that it does not belong — particular those prone to moisture. Fortunately, you can still enjoy a wood-grain pattern in those rooms with our wood plank porcelain tile. Durable and functional, porcelain is water resistant and can even be used on shower walls. Wood plank ceramic tile, is hardy like porcelain, but tends to come at a lower price point, so you can purchase even more to place throughout your home.
When you're unsure of what design you are looking for, our experienced team is ready to help. Our flooring experts are happy to go over the finer details of installing tile in your home. We'll even discuss heating options for your tiles, as they tend to be very cool naturally. Likewise, we'll explain the differences in ceramic and porcelain wood tile, so you know which of the two materials makes better sense for your home.
Adding Resiliency for Years to Come
If you're looking for a flooring solution that's strong, long-lasting, and beautiful, then wood-like tile is the correct answer. Tile is exceptionally resilient, providing a scratch-resistant surface that will hold up to everything your busy household can throw at it.
Furthermore, tile is water resistant, and it will not warp when it comes in contact with water. This is why porcelain and ceramic wood tile is a great way to add a rich wood look to your laundry room, basement, bathroom, or kitchen.
Tile is also very easy to maintain. This surface can be cleaned with a simple cloth or mop, and typically does not need any specialized cleaners or waxes to maintain its beautiful look.
Your New Floor Installation
After choosing your new tile surface, it's best to let our team handle the installation. Our installers have the equipment and skills required to ensure your new ceramic or porcelain wood tile floor looks as incredible in your home as it did in our showroom.
---
Contact us when you are looking for flooring that adds the majestic look of wood and the unmatched resilience of tile. We proudly serve Billings, MT, and the surrounding areas.